Blank Documents
In the Blank Document templates in the ARPHA Writing Tool you do not have any ready sections apart from your metadata.

Step 1. Click the Add section tab to open a section for first use.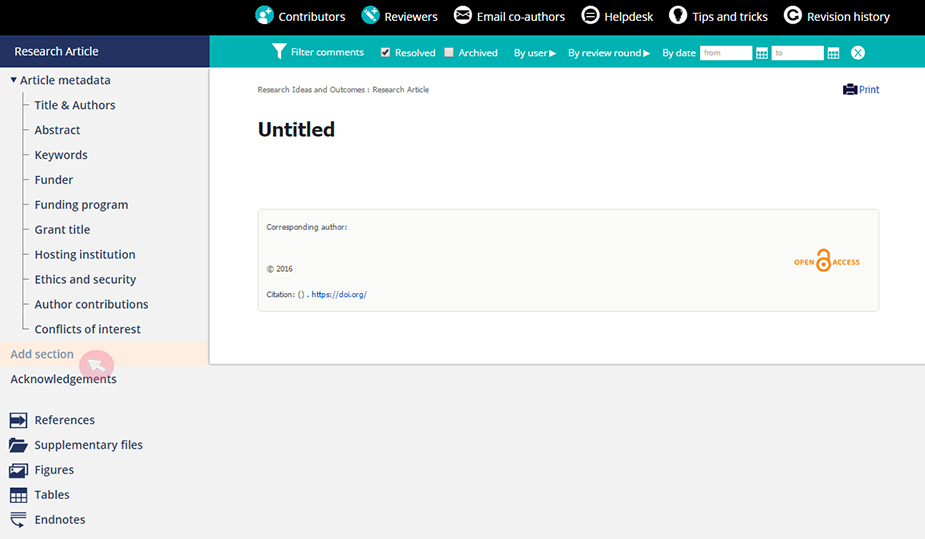 Set the title for your section, add and edit its content, and manage subsections in the pop-up window that will appear.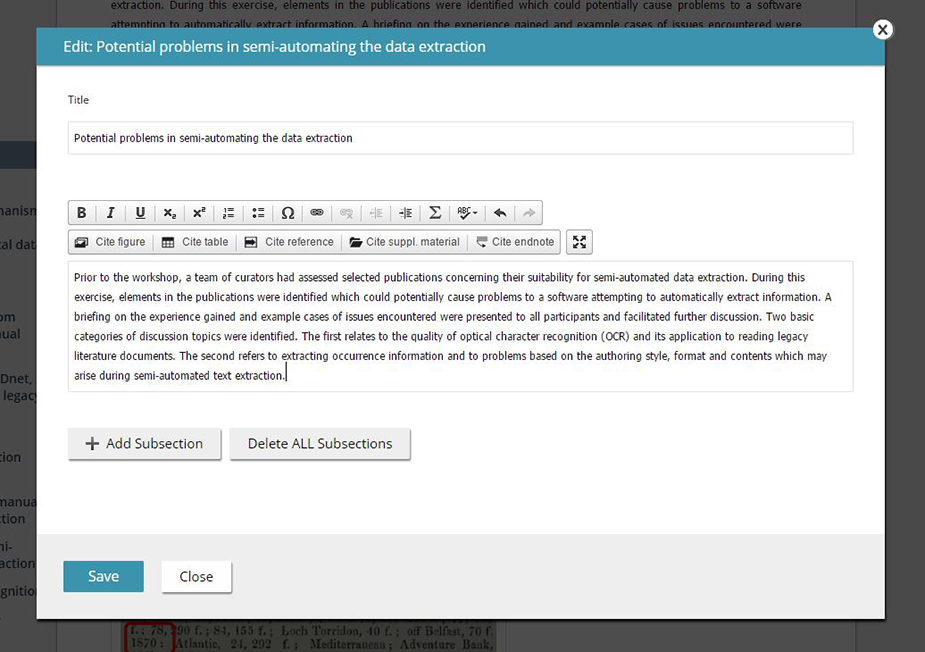 Now, the section becomes visible, so that you can continue working on it straight in the manuscript by simply clicking within the text. A toolbar will appear either at the top or at the bottom of the section.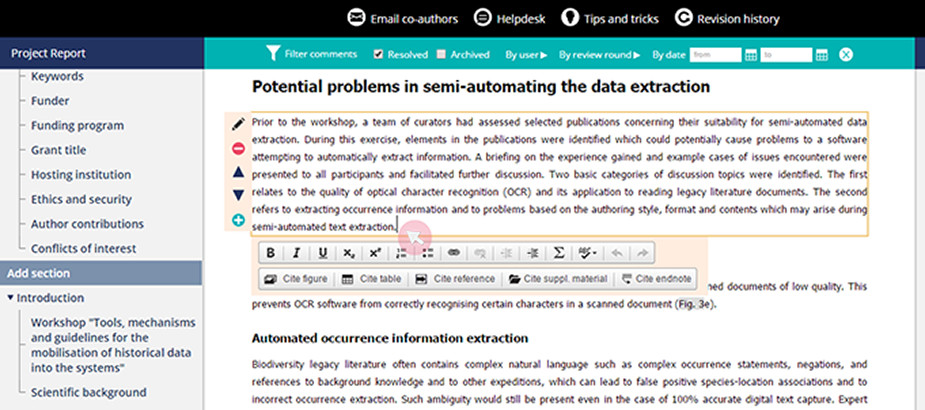 Step 2. When you hover over the extra sections you have created, you can see a set of buttons. Use
to add and edit the text;
to delete the section;
to move it up and down the order;
to add subsections, which you can then edit in the same way.