Insert Hyperlinks
Note: Follow the same instructions when inserting linked endnotes.
Step 1. While editing, select the text you want to hyperlink and click the Link (Ctrl + L) icon in the header. A new pop-up window will appear.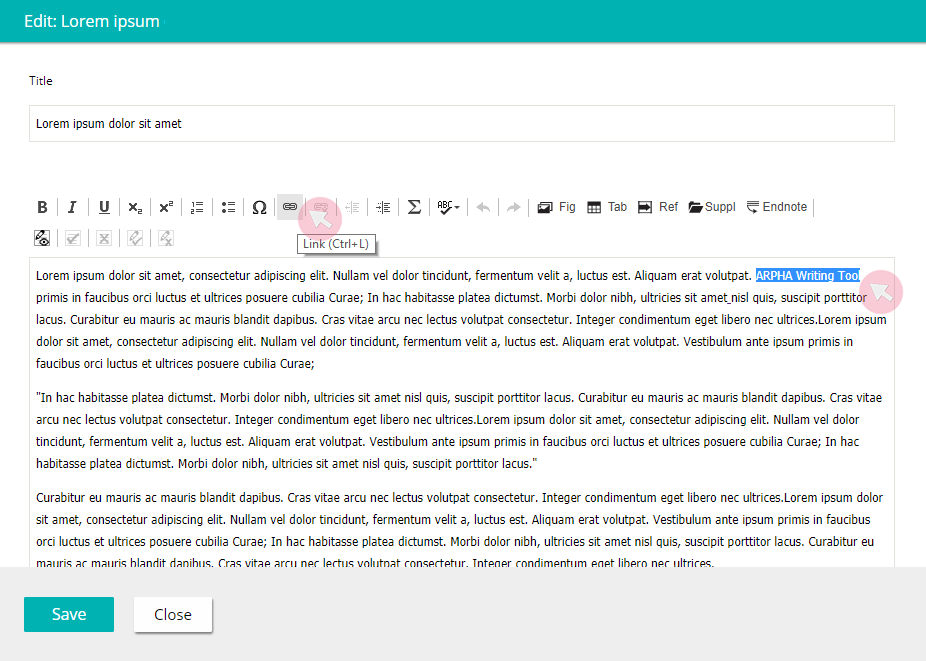 Step 2. Paste the link in the URL box and click OK to close the pop-up window.
Step 3. Click Save to keep your edits.
Note: Make sure to hyperlink your text after copying it into ARPHA Writing Tool. Hyperlinks in text that has been copy-pasted from an external source (e.g. Word) will not work.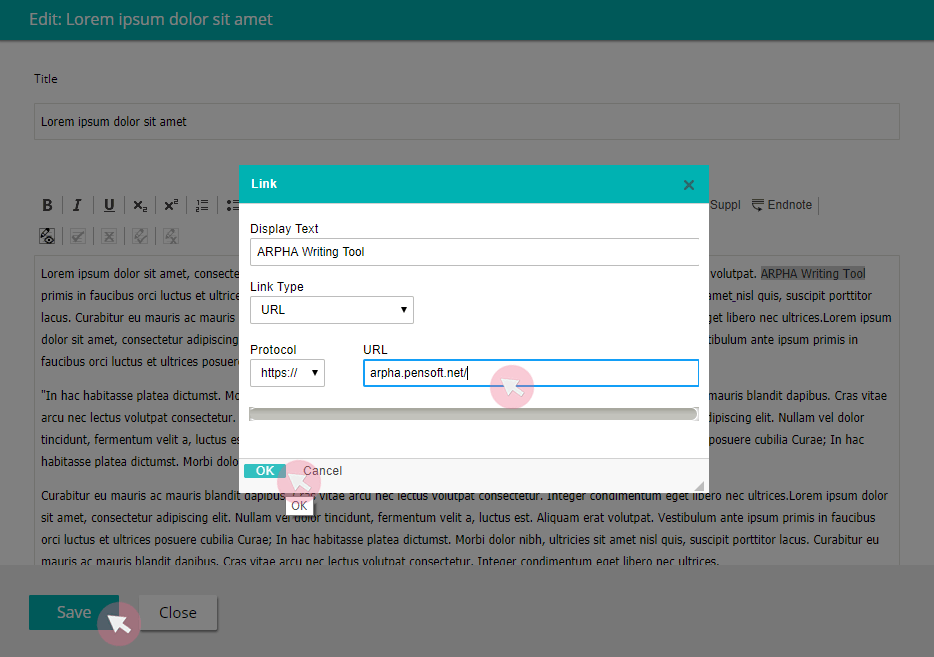 To unlink, select the hyperlinked text and click the Unlink button in the header. Click Save to keep your edits.