Article Types and Templates
When you select a journal via ARPHA Writing Tool, you will see the range of article types available at the particular journal.
Make sure to select the correct article type and template, because changing the article type at a later stage will require additional effort on your part.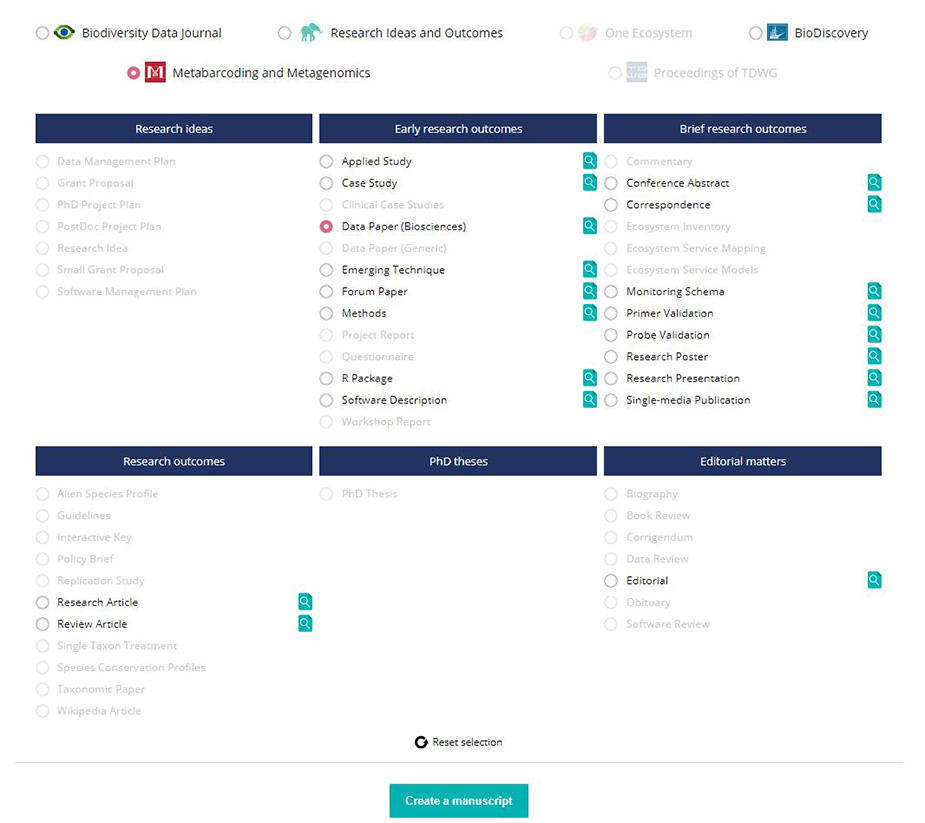 On some occasions, upon creating your new manuscript, a pop-up will ask you to select between article templates. You can either opt for a template with pre-defined sections (e.g. Introduction; Methodology, Results etc.), or have a Blank document, where you can start adding sections from scratch.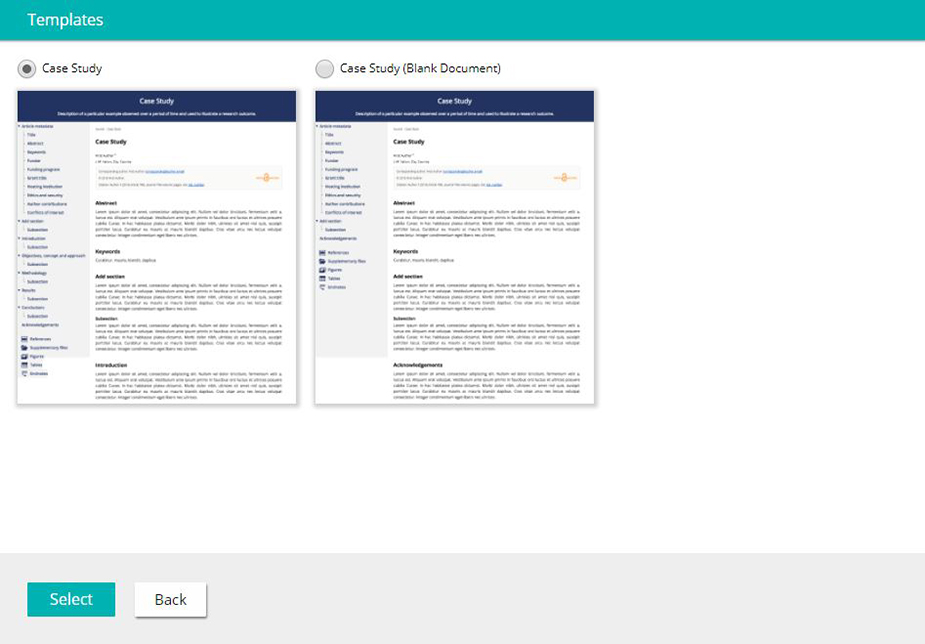 Note that even if you choose a pre-defined template, you will still be able to change its structure to a certain extent.